MOT Checks in Glasgow
Most European countries, including Northern Ireland, don't permit testing and repair in the same garage because of the potential conflict of interest. This is allowed only in Britain and Holland. Whiteinch M.O.T Centre follows the European pattern of carrying out fully independent and unbiased testing.
Some garages in England have followed our example, but we don't know of any other fully independent MOT testing garage in Scotland
Established in 1987
Established in 1987, Whiteinch M.O.T Centre provides impartial MOT testing service in Glasgow. We have three qualified testers and modern testing equipment ensuring that you have prompt service at all times. We only test. We don't do major repairs, but are able to fit a bulb or adjust headlamps, for instance, rather than failing your car. Furthermore, we charge only for parts, not for labour.
We offer a free retest (within 10 working days), which means failing a car actually costs us money. You can therefore be sure that a fair test is carried out every time.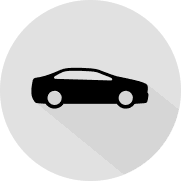 We provide a fully independent and unbiased MOT testing-only service to assure you there will be no conflict of interest. For repairs, we are able to advise you on reputable garages nearby.
As well as providing a quality MOT service for cars and vans, we are also able to test limousines, three wheeled vehicles and motorbikes.