Motorbike and car MOT tests in Glasgow
We offer car MOT tests and motorbike MOT tests in Glasgow and surrounding areas, including Bearsden, Milngavie, Clydebank, Partick and Hillhead, at Whiteinch MOT Centre we provide impartial MOT testing service in Glasgow.
Your MOT test done - while you wait
MOT tests can be done up to a month before the expiry date, and the anniversary of the expiry won't change. We will issue an MOT certificate or advise on repairs required, as applicable. An MOT test takes about 45 minutes. We are able to carry out the test while you wait, or you can leave your vehicle with us on your way to work, and pick it up later. We recommend booking your test the day before to avoid disappointment. We are able to send a test reminder, if you have completed an address book entry.
Impartial service on all MOT tests
Testing since 1987
Motorbike MOT tests also performed
MOT testing carried out while you wait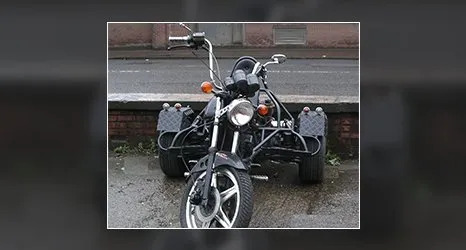 We test cars, vans, motorcycles and even limousines. We also test motorcycle-based, three wheeled cars, alongside Reliants from miles around – one comes every year from as far as Lochgilphead, which is 80 miles away!